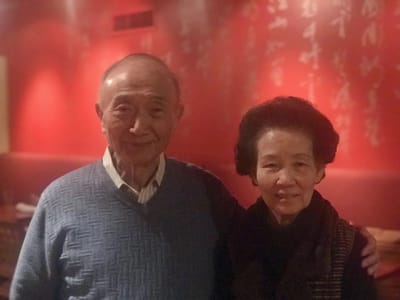 It has been nearly FIFTY years since our family first opened Hunan's doors to the Main Line community. It has truly been our honor and our privilege to serve such a supportive, giving, and loving community. But after much thought and contemplation, and with much regret, we have decided that it is time to temporarily hang up our woks and close our doors for the remainder of the summer.
We know this may come as a surprise to many of you, and we apologize for that, we just felt it was time to take an overdue break, reassess, reevaluate, recharge, and to spend some much-needed time with family and loved ones. So, beginning Saturday July 17th, we will be closed for the remainder of the 2021summer.
We really wish we could thank each and every one of you individually and treat you all to one more meal. We really cannot express in words how much we appreciate everyone who has supported us throughout the years, and during this crazy unprecedented time. You are all more than just customers to us, you are FAMILY. We don't really know how to thank you all, and we don't believe words can do it any justice. We have been blessed by your overwhelming support and unconditional love throughout all these years.
I want to take a minute to thank my grandfather, grandmother, father, and mother, who have been the heart and soul of Hunan these past 50 years. We could not have done it without you and all the hard work and sacrifices you made. I also want to thank all of our employees throughout the years. They have been dedicated and diligent and will always be part of our family. Many have gone on to do amazing things…doctors, nurses, judges, lawyers, business owners, CEO's, senators, professors, teachers, Hollywood actors, the list goes on…we are all SO proud of you all.
And most importantly, a heartfelt thank you to all of YOU. We wouldn't have survived nearly 50 years without all your support, kindness, generosity, and love. You have shared so many life moments with us…first dates, engagements, marriages, babies, birthdays, graduations, holidays, and everything else in-between. We have just been so lucky to have seen generations of families grow up, and to have made lifelong friends with so many of you. It has meant the world to us. So, thank you all!
And do not worry, we will still be active in the community during this time and update you as we await the next chapter in our new adventure this fall…after a short and much needed break. =) And please, feel free to reach out to us if you ever need anything! We are more than willing to help in any way we can.
SO, thank you, thank you, thank you for your support and understanding…we LOVE you all!!!
E-ni, Betty and Chris